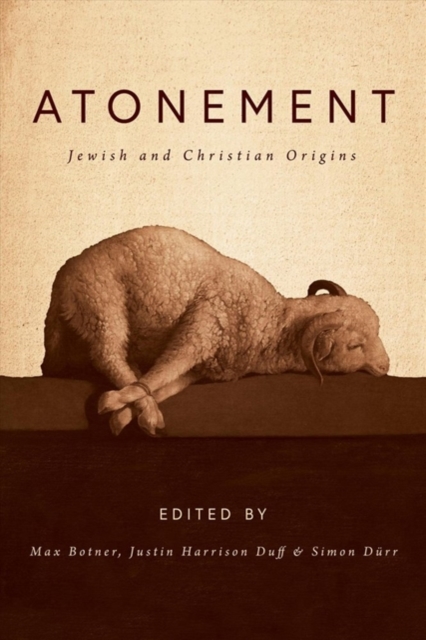 ATONEMENT
Disponibilitate:
LIVRARE IN 3-5 SAPTAMANI
(produsul este livrat din

Marea Britanie

)
Okian.ro este o LIBRARIE online de carte in limba engleza.
CITESTE MAI MULT
Detalii
Descriere RO
What is the historical basis for today's atonement theology? Where did it come from, and how has it evolved throughout time? In Atonement, a sterling collection of renowned biblical scholars investigates the early manifestations of this core concept in numerous ancient Jewish and Christian sources. Rather than imposing a particular view of atonement upon these texts, these specialists let the texts speak for themselves, so that the reader can truly understand atonement as it was variously conceived in the Hebrew Bible, the Dead Sea Scrolls, the Pseudepigrapha, the New Testament, and early Christian literature. The resulting diverse ideas mirror the manifold perspectives on atonement today. 

Contributors to this volume—Christian A. Eberhart, Crispin Fletcher-Louis, Martha Himmelfarb, T. J. Lang, Carol A. Newsom, Deborah W. Rooke, Catrin Williams, David P. Wright, and N. T. Wright—attend to the linguistic elements at work in these ancient writings without limiting their scope to explicit mentions of atonement. Instead, they explore atonement as a broader phenomenon that negotiates a constellation of features—sin, sacrifice, and salvation—to capture a more accurate and holistic picture. Atonement will serve as an indispensable resource for all future dialogue on these topics within Jewish and Christian circles.