Din când în când rafturile noastre ne mai șoptesc câte un secret. De data asta s-a nimerit a fi ceva cum că ar fi apărut printre volume o nouă conducătoare. Am numărat și am concluzionat că a ajuns în poziția asta pentru că a primit foarte multe voturi de la voi. Este vorba despre
Queen of Air and Darkness
.
Așa că, dacă tot este una dintre preferatele voastre, am hotărât că merită un articol dooooar pentru ea, ca o regina ce este.
Motive să o iubi
ți sunt destule
, înțelegem. Le reamintim doar pe acestea:
1. Editura ne ademenește cu următoarea descriere:  
All first editions of Queen of Air and Darkness will include ten black and white interior illustrations, and a new short story!
2.
Face parte dintr-o trilogie mult-îndrăgită, mai exact din seria
Dark Artifices, ale carei prime doua volume
sunt L
ady Midnight și Lord of Shadows.  
Queen of Air and Darkness este finalul pe care îl așteptați de ani de zile.
3. 
Are în centru și o poveste de dragoste damnată (or is it?) căci nu degeaba fraza-cheie este
What if damnation is the price of true love?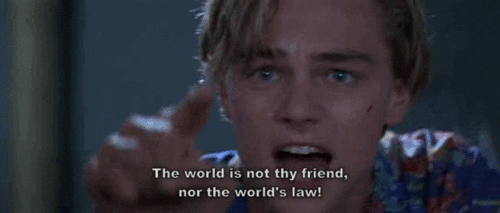 4. 
Abundă în mistere întunecate și secrete ascunse.  
Nu sunteți siguri de cât de dark poate fi? Poe-dark, dacă ne permiteți această comparație. Ca să vă convingeți cităm nițel din poezia ce a stat ca inspirație:
5.
 Î
n final, este și un bun exercițiu pentru toate terminațiile nervoase - suișuri și coborâșuri emoționale garantate. Nu numai că acțiunea se desfășoară într-un ritm alert, dar și ceea ce se întâmplă….. O să lăsăm un fan care a citit deja să vă spună: "
It was incredible, emotional and went in a direction I could have never anticipated. I am happy and light, saddened and also terrified for what is to come.  (
Ashlee » Library In The Country
)
Ce urmează vă întrebați?  Iată ce a declarat Cassandra Clare pentru Teen Vogue
"I've written many books in this universe at this point and I have more still to write, but I wanted to do something that would alter the way that the political landscape of the Shadowhunters works and alter the way that the whole system works so that the next series,
The Wicked Powers
– which is the last series in this world – would be starting off in a place that was completely different and would bring me to the conclusion I wanted for this series."
Bun, acum că am stabilit că (și de ce) ne place tare, ce credeți, va fi detronată curând sau va domni asupra lui 2019?