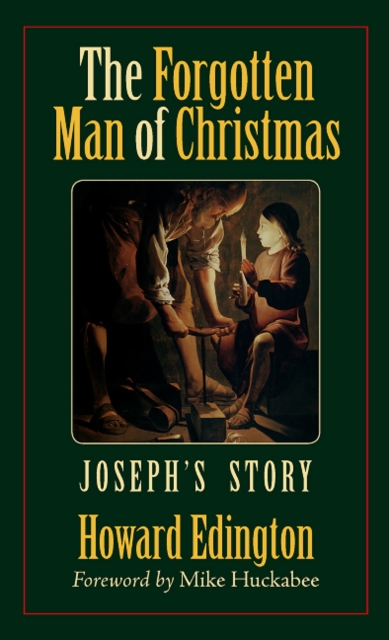 Forgotten Man of Christmas
Disponibilitate:
LIVRARE IN 3-5 SAPTAMANI
(produsul este livrat din

Marea Britanie

)
Okian.ro este o LIBRARIE online de carte in limba engleza.
CITESTE MAI MULT
Detalii
Descriere RO
What do you do, when your much-younger wife to be, informs you that she is pregnant? What if you're not the father? How do you handle the discussion, when she goes on to tell you that the father isn't of this earth -- that he is, in fact, God? And what if God sends an angel to speak with you and confirm what your bride to be had told you? And years later, what if that baby turns out to be the promised Messiah that had been foretold in more than 300 prophecies?

This the situation that Joseph, a not-so-spectacular, but honorable carpenter, found himself facing nearly 2,000 years ago. We all know what has been told to us of the famous event and what is presented in the four narratives of the Bible known as the Gospels (written, most likely in this order: Mark, Matthew, Luke and John).

However, the Biblical stories give us more information about the shephards and the animals in the manger scene, more about the angels, the Magi and their gifts, and more about the hunt for the newborn child by Herod, than it does about the earthly father of the infant Jesus. We know very little, if anything solid, about Mary's husband.

Singled out by God to be, in fact, the adopted earthly father of Jesus, Joseph is known to us only as a dim figure in the background of the Gospel narratives. Yet his whole-hearted reconciliation to Mary, even in the face of possible slanderings by his neighbors, his complete self-sacrifice, when he left all and fled into Egypt to save the infant Jesus, are indicative that he was not unworthy to fulfill the great trust which was imposed upon him by his creator. In reality, this man, Joseph, has become, down through the ages, virtually 'the forgotten man of Christmas."