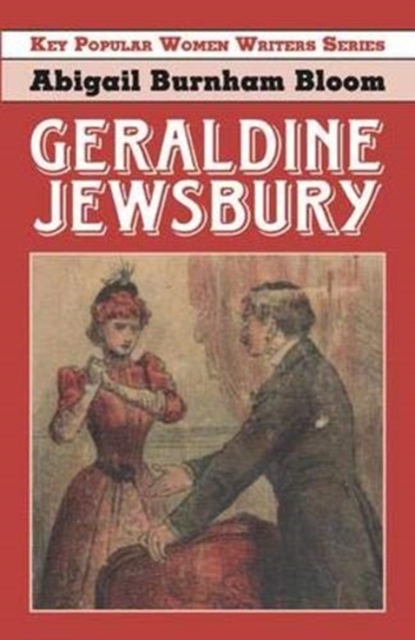 Geraldine Jewsbury
Disponibilitate:
LIVRARE IN 3-5 SAPTAMANI
(produsul este livrat din

Marea Britanie

)
Okian.ro este o LIBRARIE online de carte in limba engleza.
CITESTE MAI MULT
Detalii
Descriere RO
This innovative new work presents a critical, aesthetic and historical approach to the significant novelist and critic Geraldine Endsor Jewsbury (1812-1880). / Jewsbury was a truly accomplished Victorian woman of letters. She wrote six novels, two novels for children, articles and short stories as well as innumerable book reviews and influential reports for publishers. Her work is being newly recovered by a new generation. / Her first two novels, Zoe: A History of Two Lives (1845) and The Half Sisters (1848), were best sellers, and considered scandalous when published. They, like all of her novels, concern the difficulties of women in traditional roles - the problems of careers for women, the deficiencies of education for women, women's unrealistic expectations of marriage, and their lack of satisfaction with their lives. / Active in London literary society, Jewsbury developed friendships with Charles Dickens, George Lewes, Thomas Henry Huxley, W. E. Forster, George Bentley, James Anthony Froude, Frances Power Cobbe, and John Ruskin, among others. Throughout her life Jewsbury carried on extensive correspondences with a wide circle of friends and acquaintances, most famously with Jane Carlyle. Always an advocate for women's rights, she influenced the lives of women through her works and her personal and professional guidance, ultimately shaping the reading and thinking of women in her own and another generation. / Contents: Ch. 1: Introduction: Rediscovering Geraldine Jewsbury; Ch. 2: Early Influences: Becoming Geraldine Jewsbury; Ch.3: The Carlyles and Zoe: Discovering the World; Ch.4: Jewsbury's Career in Fiction: Educating Readers; Ch.5: Jane Carlyle, Walter Mantell, and Other Friendships: Developing Intimacies; Ch. 6: Jewsbury as a Reviewer and Editor: Forwarding the Cause of Women; Ch.7: Jewsbury as a Publisher's Reader: Reading for Women; Ch. 8: Jewsbury's Legacy: Jewsbury Today.