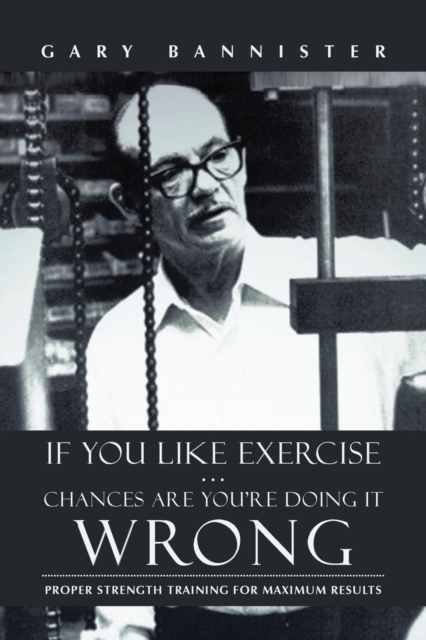 If You Like Exercise ... Chances Are You're Doing It Wrong
Disponibilitate:
LIVRARE IN 3-5 SAPTAMANI
(produsul este livrat din

Marea Britanie

)
Okian.ro este o LIBRARIE online de carte in limba engleza.
CITESTE MAI MULT
Detalii
Descriere RO
In If You Like Exercise... Chances Are You're Doing It Wrong, author Gary Bannister tells us that "the power-to-be have all but destroyed the value of muscle isolation, discredited the use of machines in general, ignored everything related to the work of Arthur Jones and replaced it with a ten-cent solution." He claims that until the field of exercise defines what is true and what is not, it will never have the impact that it could.

Muscle strength, the only factor that can produce human movement and the only factor that performs work, is disappearing from today's training regimens. This study and guide analyzes current concepts and training systems-such as Pilates, "functional" training TRX, cross-training, kettlebells, and more-and compares their benefits to those of proper strength training to provide a clear picture for everyone.

If You Like Exercise... Chances Are You're Doing It Wrong rekindles the high intensity strength-training principles of Arthur Jones, the founder of Nautilus. Bannister focuses on the concepts of intensity, form, frequency, duration, number of repetition, speed if movement, and muscle fatigue, supporting them with current research. Logically applied, proper strength training is the only system capable of satisfying all five potential benefits of exercise-an increase in strength, flexibility, cardiovascular condition, body-composition, and injury prevention.