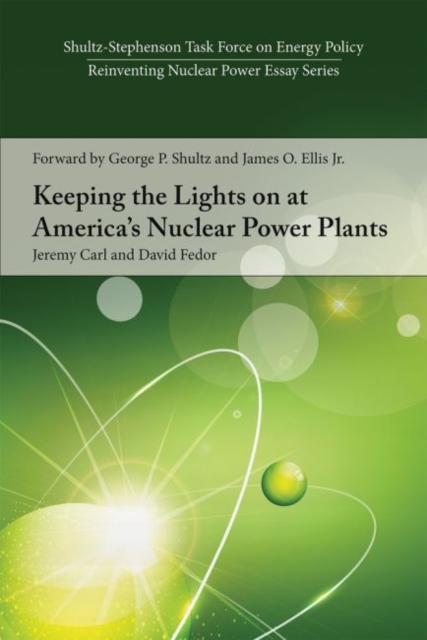 Keeping the Lights on at America's Nuclear Power Plants
Disponibilitate:
LIVRARE IN 3-5 SAPTAMANI
(produsul este livrat din

Marea Britanie

)
Okian.ro este o LIBRARIE online de carte in limba engleza.
CITESTE MAI MULT
Detalii
Descriere RO
In Keeping the Lights On at America's Nuclear Power Plants, Jeremy Carl and David Fedor discuss the decline of American nuclear power in light of major economic, technological and political challenges. They show how high costs, low public support, and popular clean energy trends threaten America's near- and long-term nuclear viability. American nuclear power plants are closing at a historically unprecedented pace, and there's little evidence of public or political will to stop the bleeding. Recognizing the nuclear industry's flaws, the authors argue that nuclear energy is widely misunderstood. They discuss the nuclear industry's failure to capture the public's attention and imagination, and survey the new national conversation about America's renewable energy future -- a conversation that does not include nuclear. For all these challenges, the authors argue that permanently opting out of the nuclear enterprise would be a mistake. Making the case for continued nuclear investment, they show how "keeping the lights on" at America's nuclear plants can bolster American technology leadership, security, and commitment to curbing carbon emissions. They offer a menu of policy options designed to spur meaningful action at state and federal levels, to change the industry's status quo, and to reintroduce nuclear to America's energy conversation.