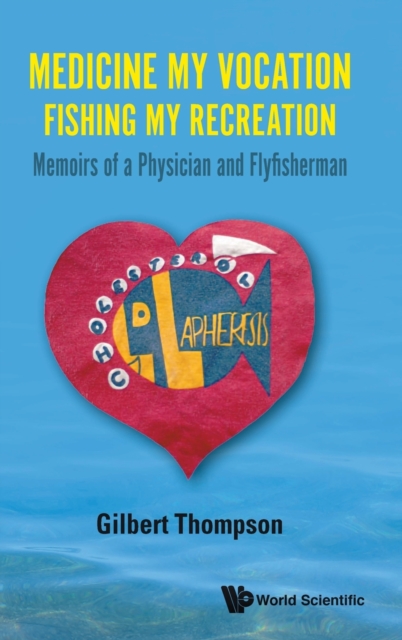 Medicine My Vocation, Fishing My Recreation: Memoirs Of A Physician And Flyfisherman
Disponibilitate:
LIVRARE IN 3-5 SAPTAMANI
(produsul este livrat din

Marea Britanie

)
Okian.ro este o LIBRARIE online de carte in limba engleza.
CITESTE MAI MULT
Detalii
Descriere RO
This book is about the author's life motivated by two pursuits: medicine, his profession and flyfishing, his favourite recreation. Each in their own way has provided him with challenges, enjoyment and fulfilment.The book recounts the author's experiences as a wartime school boy, post-war medical student, army doctor in Ghana, and medical research worker at Hammersmith Hospital, London, the Massachusetts General Hospital, Boston, the Methodist Hospital, Houston and McGill University, Montreal. It describes his drastic change in mid-career from gastroenterology to clinical lipidology and his subsequent efforts to promote the lipid hypothesis of atherosclerosis in the face of entrenched opposition from some members of the cardiological establishment. Among his achievements was the introduction of plasmapheresis to prolong the lives of severely affected patients with familial hypercholesterolaemia (FH), a hitherto fatal disorder, and he was among the first to describe the efficacy of statins in FH patients in the UK. The book also describes his leisure time activities including running in the London and New York marathons, and the hazards thereof, and his flyfishing expeditions to catch Atlantic salmon in Scotland and Russia, bonefish in the Bahamas and brown trout in England.The narrative covers the period from the Second World War to the present day, during which there have been dramatic changes in medical practice and social attitudes. It reflects the author's experiences during the latter half of the 20th century, stretching from the early days of penicillin to the introduction of statins, and it concludes with his up to date appraisal of recent and exciting advances in cholesterol-lowering therapy for cardiovascular disease.