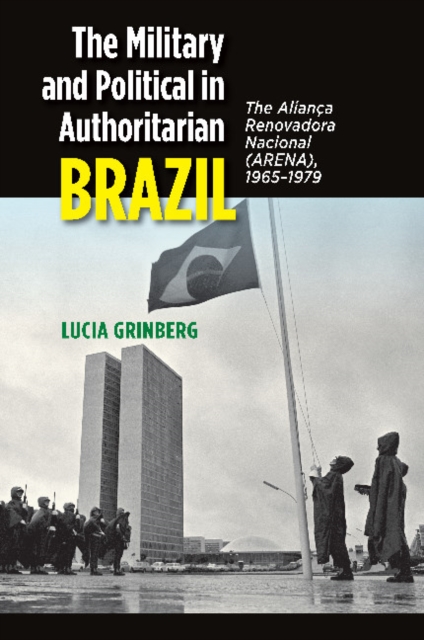 Military and Political in Authoritarian Brazil
Disponibilitate:
LIVRARE IN 3-5 SAPTAMANI
(produsul este livrat din

Marea Britanie

)
Okian.ro este o LIBRARIE online de carte in limba engleza.
CITESTE MAI MULT
Detalii
Descriere RO
In 1965, after a coup led by José de Magalhães Pinto and others, the military dictatorship closed down all the Brazilian political parties that had been active since 1945. The regime then allowed the creation of just two parties, one pro-government and the other an opposition party. This book analyzes the history of the National Renewal Alliance (Aliança Renovadora Nacional – ARENA), the party created to support the military government.
ARENA included the main leaders of Brazil's previously existing conservative parties. Its early years were marked by political uncertainty as the military regime engaged with the pro-government party. The military's intervention in the political field brought about disagreements regarding autonomy and policy, and politicians and leaders unwilling to toe the military line were circumscribed through removal from office and the stripping of political rights via decree. Lucia Grinberg sets out to explain how the legitimacy of the party was viewed by different parties (especially the opposition) and at different times, up to ARENA's dissolution in 1979. Issues of constitution, ideology, party loyalty, amnesty, and the gamut of political representation pervade its historiography. And not least the way the country, at all political, social and media levels, viewed the party.
Drawing on abundant historical documents, the book makes a unique contribution to the comparative study of political parties in dictatorships.
The Brazilian case is exceptional among the Latin American dictatorships of the 1960s and 70s, since the representative political institutions were preserved, despite the loss of prerogatives of the Legislative Branch.