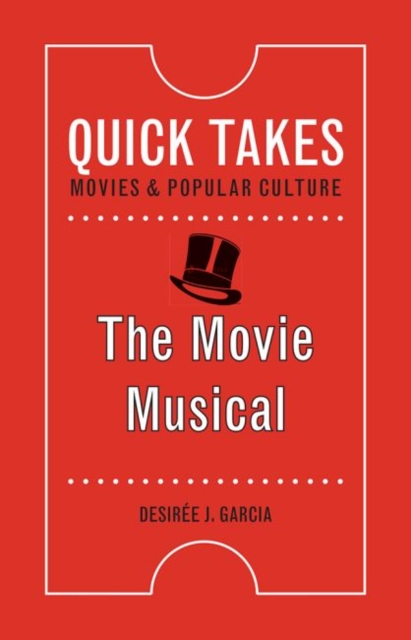 Movie Musical
Disponibilitate:
LIVRARE IN 3-5 SAPTAMANI
(produsul este livrat din

Marea Britanie

)
Okian.ro este o LIBRARIE online de carte in limba engleza.
CITESTE MAI MULT
Detalii
Descriere RO
Aceasta este o carte in limba engleza. Descrierea cartii (tradusa din engleza cu Google Translate) este in limba romana din motive legale.
Musicalul filmului este adesea privit ca un gen clasic de la Hollywood a carui perioada de glorie a fost lunga in trecut. Cu toate acestea, in realitate, musicalurile raman o parte vitala atat a cinematografiei hollywoodiene, cat si a cinematografiei mondiale, iar genul continua sa evolueze in moduri fascinante. Punand in evidenta muzicale iconice precum Singin 'in the Rain si La La Land, alaturi de filme mai mici precum La Bamba, Once si Dancer in the Dark, aceasta carte demonstreaza flexibilitatea si durabilitatea genului, deoarece ia masuri pentru a-si pastra relevanta pentru noile generatii. si culturi noi.