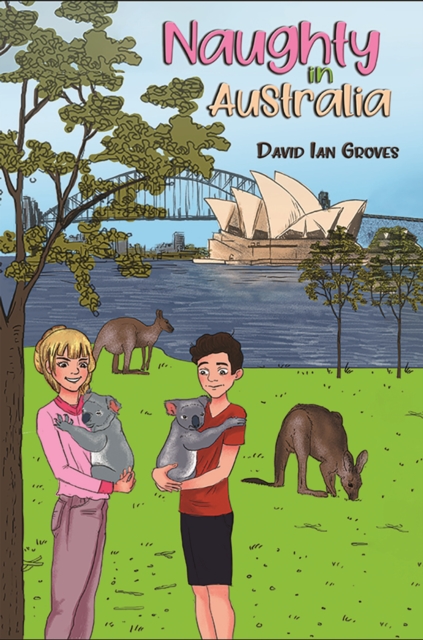 Naughty in Australia
Disponibilitate:
LIVRARE IN 3-5 SAPTAMANI
(produsul este livrat din

Marea Britanie

)
Okian.ro este o LIBRARIE online de carte in limba engleza.
CITESTE MAI MULT
Detalii
Descriere RO
Daisy Dikdocks and her best friend, Murray, are off to Australia to stay with her aunt and uncle, Suzanne and David, in Canberra. Their farewell with the members of their gang involves an exchange of gifts which results in railway and airport dramas that even reach the TV news.

Daisy and Murray enjoy their Qantas flight from Singapore without Daisy's mum but cannot resist playing pranks on their fellow passengers while always appearing so innocent. In Australia, they cause mischief wherever they go: in their hotel, in the koala enclosure at the zoo, on the golf course, at the parliament house and in Aunt Suzanne and Uncle David's house, but their clever detective work also catches a burglar in the act.

To their surprise, when they have to attend school before going home to England, Sister Thelma, the principal at their school in Brighton, comes to their Canberra school as a temporary replacement for the principal while she is away. Daisy enlists the help of some schoolgirls to play clever tricks and pranks at school and outwit Sister Thelma again, this time in Australia. Although she has caused lots of mischief, Uncle David loves the new fun in his life and will miss her badly when she goes home.