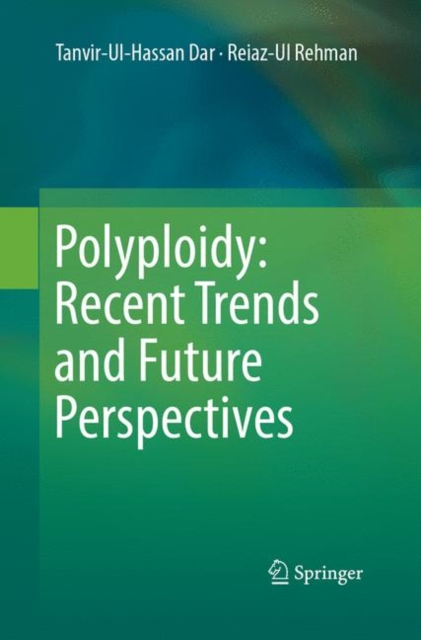 Polyploidy: Recent Trends and Future Perspectives
Disponibilitate:
LIVRARE IN 3-5 SAPTAMANI
(produsul este livrat din

Marea Britanie

)
Okian.ro este o LIBRARIE online de carte in limba engleza.
CITESTE MAI MULT
Detalii
Descriere RO
This is the first book to present consolidated, up-to-date information regarding recent trends and future perspectives of polyploidy - a phenomenon that has played a pivotal role in the evolution of domesticated plants and a research area that has been given new impetus thanks to advances in plant biology techniques integrated with bioinformatics tools. The book emphasizes the tremendous potential of polyploidy in plant breeding to improve existing crops and develop new ones to cater for the needs of an ever-increasing human population. It is divided into 8 chapters, each including an introduction and references, and complemented with plentiful illustrations, figures and tables. The chapters cover all facets of polyploidy, from its origin, occurrence, recent polyploidization, formation pathways, artificial induction, criteria for detection, and its significance in the contexts of genomic changes and the changing environment, as well as future perspectives. The book discusses at length the aspects of polyploidy that need to be understood for a thorough comprehension of this biologically important subject. It also highlights the recent techniques involved in polyploidy research. Further, it provides a detailed account, with suitable examples, of the different genetic and epigenetic changes that occur in polyploids to help their survival. A timely publication, it serves as an excellent single-source textbook. It is a valuable resource for students, research scholars and teachers of biological sciences in particular, and to plant breeders, cytologists, geneticists, and molecular biologists in general.