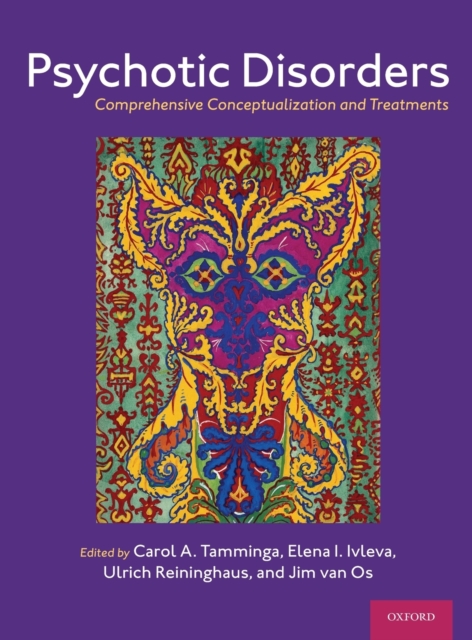 Psychotic Disorders
Disponibilitate:
LIVRARE IN 3-5 SAPTAMANI
(produsul este livrat din

Marea Britanie

)
Okian.ro este o LIBRARIE online de carte in limba engleza.
CITESTE MAI MULT
Detalii
Descriere RO
Psychotic Disorders: Comprehensive Conceptualization and Treatments emphasizes a dimensional approach to psychosis--one of the most fascinating manifestations of altered brain behavior--that cuts across a broad array of psychiatric diagnoses from schizophrenia to affective psychosis and organic disorders like epilepsy and dementias. Written by an international roster of over seventy leading experts in the field, this volume comprehensively reviews, critiques, and integrates available knowledge on the etiology, mechanisms, and treatments of psychotic disorders, and outlines ways forward in both research and clinical practice towards more objective, mechanistically-based definitions of psychotic disorders. Chapters address topics such as psychosis phenomenology, biomarkers and treatments, the overlaps and interfaces between psychiatric disorders within the psychosis dimension, and novel disease definitions. Furthermore, the volume incorporates findings on potential mechanisms, bridges between various system levels (i.e., genetic, epigenetic, molecular and cellular, brain circuit and function, psychological, social, environmental and cultural) and their interactions, as well as the potential role in causation and/or mediation in psychotic disorders. Finally, the volume outlines a broad array of treatment approaches, from the readily available (e.g., psychopharmacology, various modalities of psychotherapy) to the experimental (e.g., cognitive interventions, neuromodulation). With a concluding section of forward perspectives conjecturing future directions and related challenges, this book aspires to stimulate new knowledge, generate novel frameworks, and carry new directions forward on psychotic disorders.