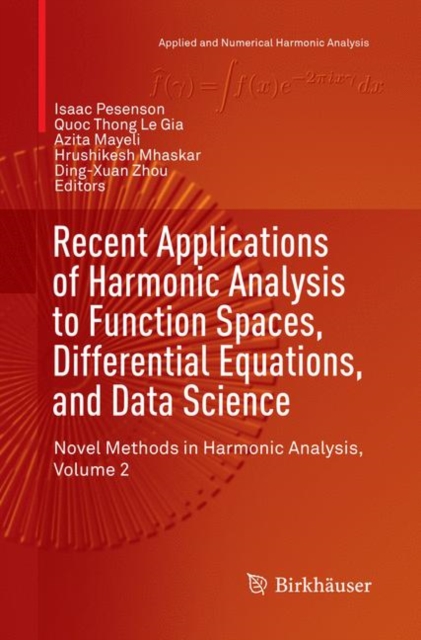 Recent Applications of Harmonic Analysis to Function Spaces, Differential Equations, and Data Science
Disponibilitate:
LIVRARE IN 3-5 SAPTAMANI
(produsul este livrat din

Marea Britanie

)
Okian.ro este o LIBRARIE online de carte in limba engleza.
CITESTE MAI MULT
Detalii
Descriere RO
Aceasta este o carte in limba engleza. Descrierea cartii (tradusa din engleza cu Google Translate) este in limba romana din motive legale.
Al doilea dintr-un volum format din doua volume pe metode noi in analiza armonica, aceasta carte se bazeaza pe o serie de lucrari originale de cercetare si cercetare de la specialisti cunoscuti care detaliaza cele mai noi inovatii si legaturile descoperite recent intre diferite domenii. Impreuna cu multe rezultate teoretice profunde, aceste volume contin numeroase aplicatii pentru probleme in procesarea semnalului, imagistica medicala, geodezie, statistici si stiinta datelor.