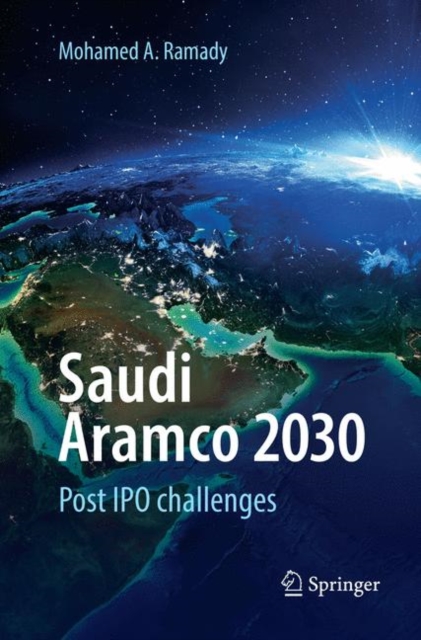 Saudi Aramco 2030
Disponibilitate:
LIVRARE IN 3-5 SAPTAMANI
(produsul este livrat din

Marea Britanie

)
Okian.ro este o LIBRARIE online de carte in limba engleza.
CITESTE MAI MULT
Detalii
Descriere RO
This book discusses the strategic shift in ownership of Aramco, the Saudi Arabian Oil Company, and its potential impact on Aramco's role in a post- privatized world. Scheduled to become an IPO in 2018, Aramco is on the verge of becoming the largest IPO on the market. As the world's largest oil and gas company, Aramco's impending privatization has important implications for the world's petroleum market. This book, therefore, undertakes an analysis of Aramco, examining its history, its current role in Saudi Arabia's economy, and its future role as an IPO. The chapters highlight the likely outcomes for Aramco in proceeding with its planned IPO and privatization, as well as the various policy options and models available to it by drawing on the privatization of other national oil companies in Norway, Russia, Brazil, and China. The book also explores the complexities that will be involved in transforming Saudi Aramco to a privatized company--albeit with significant government oversight and control--and addresses key questions on the issues likely to be faced, such as IPO pricing, the listing, domain, and market capacity, and potential stakeholders. As such, this book will be of interest to academic researchers studying energy economics, energy policy, and the political economy of the Middle East, as well as private sector decision makers in energy related fields, international organizations, international oil companies, energy commodity traders, and public sector energy policy makers with interest in Saudi Arabia and Aramco's IPO.