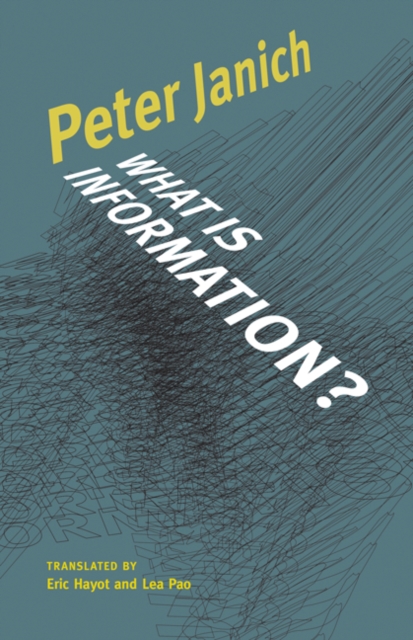 What Is Information?
Disponibilitate:
LIVRARE IN 3-5 SAPTAMANI
(produsul este livrat din

Marea Britanie

)
Okian.ro este o LIBRARIE online de carte in limba engleza.
CITESTE MAI MULT
Detalii
Descriere RO
A novel way of looking at information challenges longstanding dogmas—from a preeminent German thinker

It is widely agreed that we live in an "information age," but what exactly is information? This small, seemingly facile question is in fact surprisingly difficult, and it has occupied many of the best philosophical minds of the modern age. 

In this wholly original addition to the quest to understand information, German philosopher Peter Janich argues that our understanding of information is based in the much broader history of scientific naturalism—the belief that science is a fundamental aspect of the world and not a human contrivance. His novel critique of this widespread dogma grounds science in human life practices and wrestles with the very fundamentals of the scientific way of understanding reality.

Offering new perspectives on the major contemporary fields of communications technology, neurobiology, and artificial intelligence, What Is Information? provides a deep look into humanity in an information age. Its arguments show ways of reconciling the sciences and the humanities, shining new light on the relationship of science to the natural world.