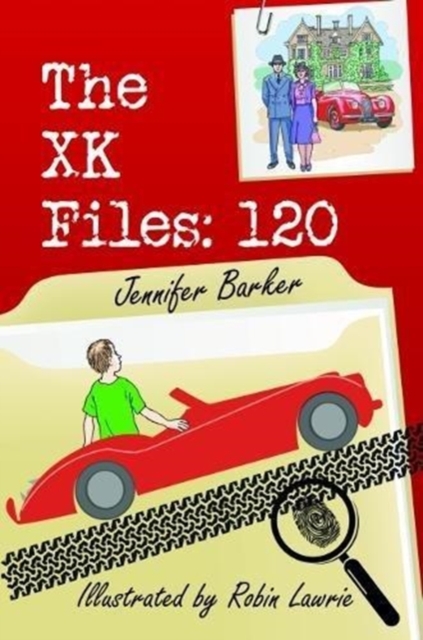 XK Files 120
Disponibilitate:
LIVRARE IN 4-6 SAPTAMANI
(produsul este livrat din

Marea Britanie

)
Okian.ro este o LIBRARIE online de carte in limba engleza.
CITESTE MAI MULT
Detalii
Descriere RO
Whilst at a holiday cottage in Cornwall, nine-year-old Bill makes a fantastic discovery hidden at the back of the garage – a Jaguar XK 120. What's more, an XK 120 that can talk! Bill and the car soon become firm friends. Bill names the car 'XK' and introduces him to his Grandpa. Together they realise that magic happens when Bill sits in the car. The engine starts, XK transforms into a new car, and they are magically transported back in time.

XK takes them to Grandpa's childhood home in London, in 1948. Bill sees his Grandpa and Great Aunt Charlotte, as children, and watches the London of the late 40s being rebuilt after the war. The next time they visit, they witness the Great Smog of 1952 first-hand. Bill realises just how different things were for his Grandpa growing up.

When they visit again, it is the day of Princess Elizabeth's Coronation in 1953. At the street party outside Grandpa's house, Bill overhears a conversation between three gentlemen – spies – which sets him, XK and Grandpa a mystery to solve. Their adventures take them across London, with the events of the Coronation day taking place all around them. They must find out what is going on, with XK, young Grandpa and Charlotte's help – and save the day!