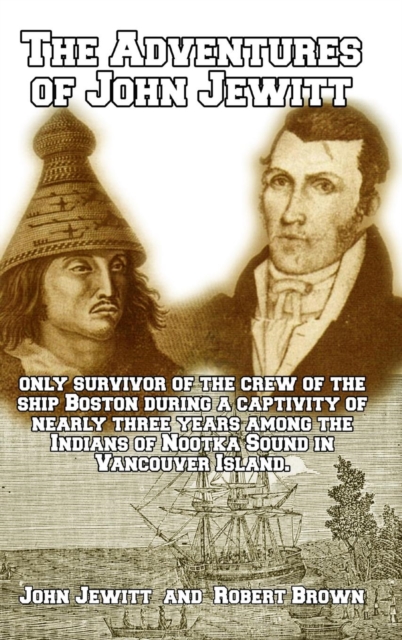 Adventures of John Jewitt
Disponibilitate:
LIVRARE IN 3-5 SAPTAMANI
(produsul este livrat din

Marea Britanie

)
Okian.ro este o LIBRARIE online de carte in limba engleza.
CITESTE MAI MULT
Detalii
Descriere RO
The Adventures of John Jewitt, only Survivor of the Crew of the Ship Boston during a Captivity of Nearly Three Years among the Indians of Nootka Sound in Vancouver Island By John Jewitt. Edited with an introduction and notes by Robert Brown, Ph.D. In 1803, the American ship Boston was attacked, seized, and burned by Nootka Indians while anchored off the Pacific Northwest Coast of what is now Canada. This journal-written by one of only two survivors of the massacre, provides a fascinating insight into the author's 28 months as a slave of the Indians, one of the few white men to endure such a lengthy ordeal and live to tell the tale. Jewitt's life was spared by the Indian chief Maquina, who realized that it was useful to have an armorer slave who could repair the European weapons which had fallen into Indian hands. Slaves were the Indians' most valuable property, and each Indian tribe kept hundreds of them. Jewitt began keeping a journal, carefully recording everyday details about the Indians, their lifestyle, customs, and traditions. His descriptions provided anthropologists with a unique insight into early Amerindian society, while the story of his exploits and eventual escape make for a riveting adventure story.