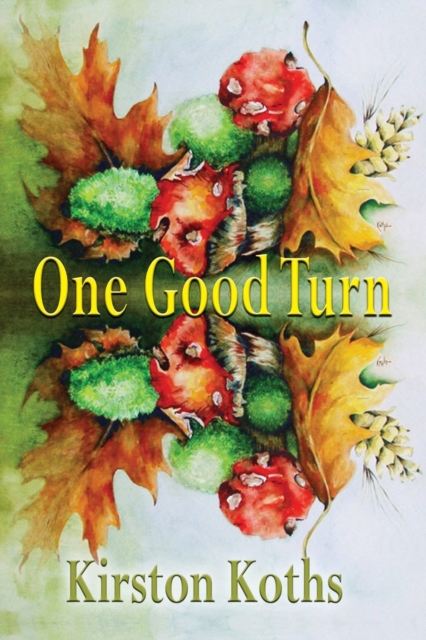 One Good Turn - Poetry by Kirston Koths
Disponibilitate:
LIVRARE IN 3-5 SAPTAMANI
(produsul este livrat din

Marea Britanie

)
Okian.ro este o LIBRARIE online de carte in limba engleza.
CITESTE MAI MULT
Detalii
Descriere RO
Winner of the 2016 Blue Light Book Award

" One Good Turn, Kirston Koths' debut collection of poems, is a perfect synergy of wisdom, beauty, angst, and the voice of the tribal elder. More than any other poet I know, he freeze-frames the magic of his childhood and renders it eternal. Infused with music and alchemical word magic. A joy to read."

--Diane Frank, Author/Editor of River of Earth and Sky: Poems for the Twenty-First Century and Author of Blackberries in the Dream House.



"Each reading of One Good Turn deserves another. Prepare to have your passport stamped, as poems transport you to Cuba, Mexico, and Polynesia, as well as the vast landscape of the human heart. Koths artfully captures the wondrous glow of the past, examining both its wide-open promise and the social challenges that continue to this day."

--Scott Caputo, Author of The Holy Trinity of Chilies.



"In One Good Turn Kirston Koths shares eloquently the myriad of journeys that define us as human beings. In this collection we travel through poems about childhood, Crayola 64, nature, the soul of snowflakes, friends, and lovers. You will also enjoy a delightful comedy section. Each piece holds a unique truth, and in these poems we find stories about old cars, travels to Brazil and Buenos Aires, and a return home to something as simple and as necessary as "A Cricket in the House". This admirable collection draws the reader into a place where the rest of the world disappears, examining the "entropy of loose ends". As you travel through the pages, you will find yourself immersed in "the story within the story" and will take each with you, in countless ways."

--Connie Post, Poet Laureate Emerita of Livermore, CA 2005 to 2009, Host of the Valona Deli Poetry Series, and Author of Floodwater, winner of the Lyrebird Award.