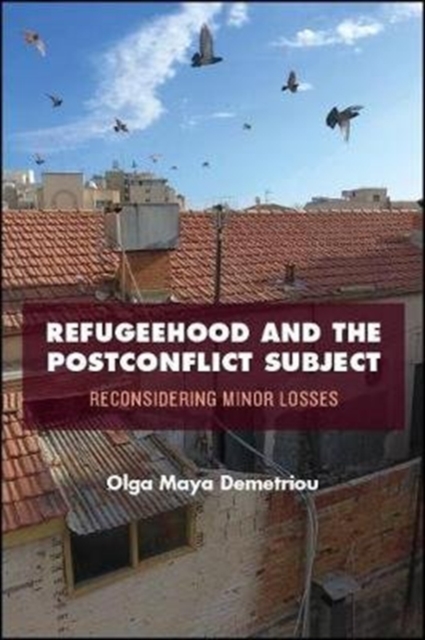 Refugeehood and the Postconflict Subject
Disponibilitate:
LIVRARE IN 3-5 SAPTAMANI
(produsul este livrat din

Marea Britanie

)
Okian.ro este o LIBRARIE online de carte in limba engleza.
CITESTE MAI MULT
Detalii
Descriere RO
Being a "refugee" is not simply a matter of law, determination procedures, or the act of flight. It is an ontological condition, structured by the politics of law, affect, and territory. Refugeehood and the Postconflict Subject explores the variable facets of refugeehood, their interconnections, and their intended and unintended consequences. Grounded on more than a decade of research on the island of Cyprus, Olga Maya Demetriou considers how different groups of "refugees" coexist and how this coexistence invites reinterpretations of the law and its politics. The long-standing political conflict in Cyprus produced not only the paradigmatic, formally recognized "refugee" but also other groups of displaced persons not so categorized. By examining the people and circumstances, Demetriou reveals the tensions and contestations within the international refugee regimes and argues that any reinterpretation that accounts for these tensions also needs to recognize that these "minor" losses are not incidental to refugeehood but an intrinsic part of the wider issues.