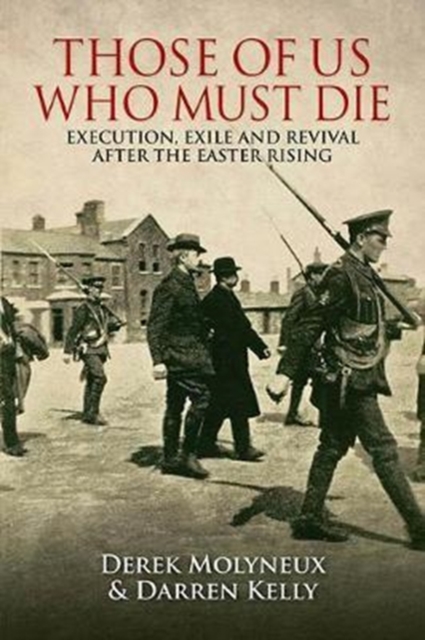 Those of Us Who Must Die
Disponibilitate:
LIVRARE IN 3-5 SAPTAMANI
(produsul este livrat din

Marea Britanie

)
Okian.ro este o LIBRARIE online de carte in limba engleza.
CITESTE MAI MULT
Detalii
Descriere RO
The 1916 Rising is one of the most documented and analysed episodes in Ireland's turbulent history. Often overlooked, however, is its immediate aftermath. This significant window in the narrative of Irish revolutionary history, which saw the rebirth of the Volunteers and laid the foundations for the War of Independence, is usually covered as a footnote, or from the biographical standpoints of the leaders.
Picking up where the authors' acclaimed account of the Rising, When the Clock Struck in 1916, left off, we join the men and women of the Rising in the dark abyss of defeat. The leaders' poignant final hours and violent ends are laid bare, but the perspective of those with the unpalatable task of carrying out the executions is also revealed, rectifying a historic disservice to those who reluctantly formed the firing squads. While the prisoners in Dublin awaited their grisly fates, others were deported in stinking cattle boats to camps in England and Wales.
When they returned, it was to a jubilant welcome in a radically changed country. The gruesome death of Thomas Ashe in September 1917, after being force-fed in Mountjoy Prison, became a marshalling point for the republican movement, as his funeral saw Volunteers once again assembled in uniform on Dublin's streets. The next phase of the struggle was born, under new leaders who had 'graduated' from the internment camps known as 'Republican Universities', ready and eager to fill the void left by the executed visionaries.
The authors sifted through thousands of first-hand accounts of the suffering endured when ordinary people set out to change history. Their stirring account will transport readers into life as it looked, sounded and even smelt to those taking part in this crucial juncture of our history.