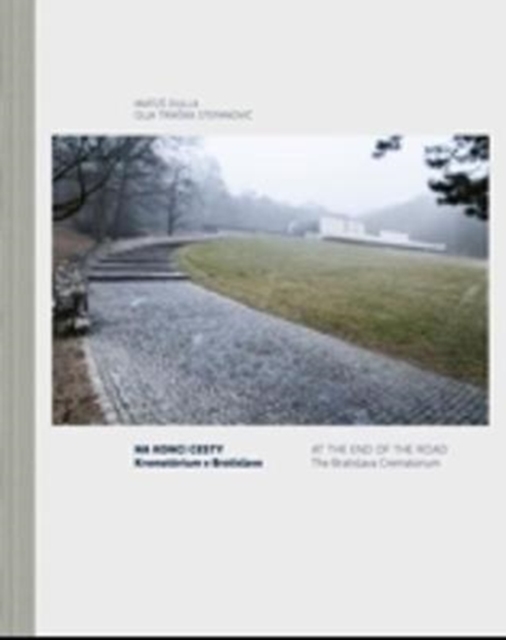 At the End of the Road: The Bratislava Crematorium
Disponibilitate:
LIVRARE IN 3-5 SAPTAMANI
(produsul este livrat din

Marea Britanie

)
Okian.ro este o LIBRARIE online de carte in limba engleza.
CITESTE MAI MULT
Detalii
Descriere RO
Kniha sa podrobne zaoberá mimoriadnym architektonickým dielom – bratislavským krematóriom. Postavili ho pred pol storočím (1968) za neobyčajne priaznivej súhry okolností, no predchádzal tomu dlhý zápas o jeho zriadenie, ktorého počiatky siahajú až do roku 1889. Preto kniha približuje aj históriu moderného kremačného hnutia v Európe so zreteľom na dlhý zápas mesta Bratislava o krematórium, ďalej sa zaoberá domácimi a zahraničnými architektonickými podnetmi, ktoré ovplyvnili architektúru objektu. Okrem príbehu samotnej budovy a urnového hája, v ktorom stojí, sa dočítate o tvorivej dráhe autora budovy, architekta Ferdinanda Milučkého, príslušníka prvej povojnovej slovenskej architektonickej generácie, ale aj súvislostiach vzniku pozoruhodných výtvarných diel z areálu krematória – sôch od troch špičkových slovenských výtvarníkov. Text Matúša Dullu v slovenčine a angličtine sprevádzajú umelecké fotografie Olje Triašky Stefanović. Snímky citlivo zachytávajú premeny krematória a prostredia, v ktorom sa nachádza, počas jednotlivých ročných období. Publikácia vychádza pri príležitosti päťdesiateho výročia vzniku prvého slovenského krematória.

The publication is about the outstanding architectural masterpiece which is the crematorium in Bratislava, the capital of Slovakia. It was built a half of century ago (in 1968) under extremely favorable circumstances. Before that, there was a long battle that started back in 1889 to establish the institution of the crematory. The book presents the history of a modern cremation movement in Europe with the consideration of the long battle of Bratislava City to establish a crematorium, it focuses on international, but also local architectural stimulations, that influenced the architecture of the object. Besides the story of the building itself and the funeral garden, the public will find out about the creative work of the author of the building, architect Ferdinand Milucký, who was a member of the first Slovak postwar architectural generation. The texts of Matúš Dulla in English and Slovak are accompanied by the art photographs of Olja Triaška Stefanovic, that gently capture the changes of crematorium and it's surroundings during different seasons. The book is published on the 50th anniversary of the first Slovak crematory.