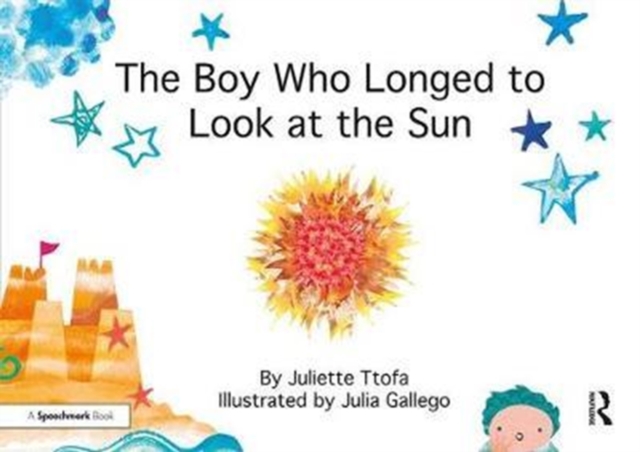 Boy Who Longed to Look at the Sun
Disponibilitate:
LIVRARE IN 3-5 SAPTAMANI
(produsul este livrat din

Marea Britanie

)
Okian.ro este o LIBRARIE online de carte in limba engleza.
CITESTE MAI MULT
Detalii
Descriere RO
The Boy who Longed to Look at the Sun is a therapeutic story about self-care.

It tells the story of a boy who loves playing outside and becomes fixated with looking at the sun, even though he has been warned it can hurt his eyes. Eventually the boy realises that his priorities have become skewed and he needs to look after his own well-being. The story teaches children the importance of looking after yourself and understanding what is or is not healthy.

This beautifully illustrated storybook will appeal to all children, and can be used by practitioners, educators and parents as a tool to discuss the importance of well-being and self-care with children.

This story can be purchased alongside six other storybooks as part of a set (ISBN: 9781138556478), as well as in a set alongside the guidebook Nurturing Emotional Resilience in Vulnerable Children and Young People and six other storybooks (9781138556454). The guidebook outlines ways to use these beautifully told and visually appealing stories to nurture emotional resilience with children and will be invaluable tools for anyone working to build emotional resilience with children and young people.