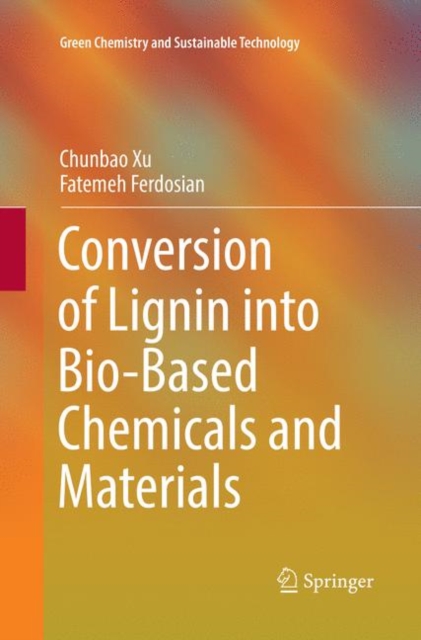 Conversion of Lignin into Bio-Based Chemicals and Materials
Disponibilitate:
LIVRARE IN 3-5 SAPTAMANI
(produsul este livrat din

Marea Britanie

)
Okian.ro este o LIBRARIE online de carte in limba engleza.
CITESTE MAI MULT
Detalii
Descriere RO
This book presents an overview of various types of lignin and their unique structures and properties, as well as utilizations of crude or modified technical lignin for high-value bioproducts such as lignin-based PF resins/adhesives, epoxy resins, PF foams, PU foams, rubber reinforcement and carbon fibers and as dispersants in drilling fluids in the oil and gas industry. It subsequently discusses various thermal/chemical modification techniques (pyrolysis, direct liquefaction and de-polymerization) for converting lignin into oils and chemical feedstocks, and the utilization of crude lignin, lignin-derived oils or depolymerized lignins (DLs) of reduced molecular weights and improved reactivity to produce lignin-based PF resins/adhesives, PF/PU foams and epoxy resins.

The book will interest and benefit a broad readership (graduate students, academic researchers, industrial researchers and practitioners) in various fields of science and technology (chemical engineering, biotechnology, chemistry, material science, forestry, etc.).

Chunbao (Charles) Xu, PhD, is currently a Professor of Chemical Engineering and NSERC/FPInnovations Industrial Research Chair in Forest Biorefinery at the University of Western Ontario, Canada.

Fatemeh Ferdosian, PhD, is currently a postdoctoral fellow at the University of Waterloo, Canada.