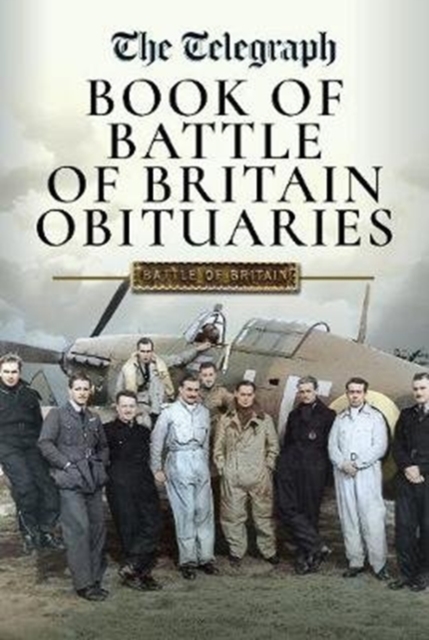 Daily Telegraph - Book of Battle of Britain Obituaries
Disponibilitate:
LIVRARE IN 3-5 SAPTAMANI
(produsul este livrat din

Marea Britanie

)
Okian.ro este o LIBRARIE online de carte in limba engleza.
CITESTE MAI MULT
Detalii
Descriere RO
In what Winston Churchill called its darkest hour, Britain's survival as an independent country in the summer of 1940 rested on the shoulders of a small number of young men. They came be to referred to as 'The Few', a term that was immortalized by the Prime Minister in a speech to the House of Commons in August 1940, and which now indicates those airmen who qualify for the Battle of Britain Clasp to the 1939-1945 Star.

'The Few' helped transform the fearful days of the summer of 1940 when Britain stood on the brink of invasion. To many, they were the heroes of the age. Though seen as the knights of the air, the reality was that these young men knew only too painfully well that each day might be their last. One moment of carelessness, one mistake, one effort too far, could prove fatal, as was so often the case.

The stories of many of those who survived the Battle of Britain, and indeed the Second World War, are told in this fascinating collection of obituaries of 'The Few' published in The Daily Telegraph. With some 180 or more individual biographies, the book is divided into three main sections: those who flew Spitfires; the Hurricane pilots; and then the remaining aircrew, including those who served on Blenheims or Defiants, and ground personnel.

Included in this compilation are the obituaries of Squadron Leader Tony Bartley, a Battle of Britain ace who improved the safety of Spitfires, performed aerobatics in the film The First of The Few, and married the actress Deborah Kerr; Air Vice-Marshal J.E. 'Johnnie' Johnson, the top-scoring RAF fighter pilot of the Second World War; Squadron Leader Boleslaw 'Gandi' Drobinski, a Polish fighter pilot who fought with distinction in the Battle of Britain and ended the war with a confirmed tally of seven Messerschmitt Bf 109s; and Wing Commander John Freeborn.

The exploits of some of these veterans passed into legend, their names familiar. Others are less well-known, but all played their part in holding back the enemy at one of the most crucial moments in British history. Their stores are told here.