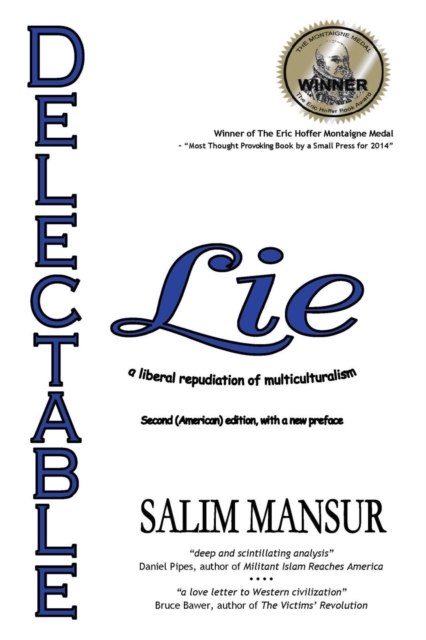 Delectable Lie
Disponibilitate:
LIVRARE IN 3-5 SAPTAMANI
(produsul este livrat din

Marea Britanie

)
Okian.ro este o LIBRARIE online de carte in limba engleza.
CITESTE MAI MULT
Detalii
Descriere RO
Mansur's book, Delectable Lie: a liberal repudiation of multiculturalism, is a recipient of The Eric Hoffer Awards' 2014 Montaigne Medal for most thought-provoking title by a small publisher. Now in its second edition the book includes an added Preface geared toward the American audience. As both Canada and the United States continue to deal with multiculturalism issues, Delectable Lie is more relevant and timely than ever. From the book: "My point is that although multiculturalism once seemed a very good idea, at least to politicians and others smitten with the ambition for unity, it is increasingly shown to be a lie-a delectable lie, perhaps, yet a lie nevertheless-that is destructive of the West's liberal democratic heritage, tradition, and values based on individual rights and freedoms. This could have been foretold, as indeed those philosophers and historians of ideas who viewed freedom as immeasurably more important than equality in the development of the West did foretell. They admonished people against the temptation to abridge freedom in pursuit of equality."