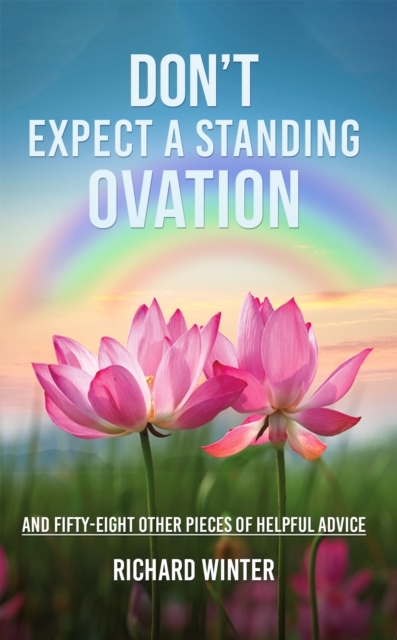 Don't Expect a Standing Ovation
Disponibilitate:
LIVRARE IN 3-5 SAPTAMANI
(produsul este livrat din

Marea Britanie

)
Okian.ro este o LIBRARIE online de carte in limba engleza.
CITESTE MAI MULT
Detalii
Descriere RO
How shall I lead my life? What will bring me happiness (and can I possibly know this in advance)? Where do my ethical values, feelings and opinions come from? How do I know if I really understand something, or are my judgements always just opinions? Should I be optimistic or pessimistic about 'human nature' – including my own, of course? Finally, are there any 'objective' answers to all of this or is any answer always as good as any other?

If such questions seem important to you personally, then this book is written for you. Its focus is precisely on methods for understanding better the nature of our experience, behaving more ethically and with greater emotional awareness.

Don't Expect a Standing Ovation is a reworking in contemporary terms of an ancient Buddhist teaching on meditation, but it is intended for readers of any 'faith' (or none), i.e., for anyone who is open to meditation as a possibly helpful practical response to the sense of unease arising from the questions listed above. Buddhist teachings are, therefore, introduced not as a 'religion' but as a combination of psychological, ethical and philosophical ideas that are nevertheless in themselves not unfamiliar.

The teaching consists of fifty-nine slogans or maxims, which taken together form a practical handbook of guidance in responding skilfully (and indeed, therefore, 'wisely') in our everyday interactions with others.