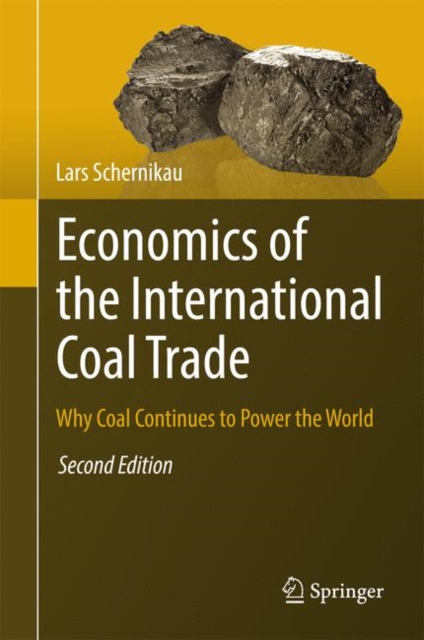 Economics of the International Coal Trade
Disponibilitate:
LIVRARE IN 3-5 SAPTAMANI
(produsul este livrat din

Marea Britanie

)
Okian.ro este o LIBRARIE online de carte in limba engleza.
CITESTE MAI MULT
Detalii
Descriere RO
This book is the 2nd edition of the Economics of the International Coal Trade. Coal is the single most important source of power on our planet and today accounts for 40% of electricity generation and 30% of primary energy. The world's appetite for energy is still far from being met. Until 2050, an additional 6+ billion people will require accessto proper power. "Why Coal Continues to Power the World" introduces the reader to the global coal business; its importance; its source; its global demand, supply and trade; its use; its environmental impact; and its future. Despite recent price hikes, coal does not appear to be a popular subject today, which may explain the little attention it receives in the scientific community. Since writing the first edition during the commodity super cycle in 2006-2008, the world has changed. How has this impacted the global world of coal? This book is useful to energy economists, businessmen, politicians, university professors, high school teachers, students and anyone with an interest in how the world is powered. It is also helpful to anyone studying climate change and global warming.
This new edition of the book includes previously not covered special sections on: * Coal analysis and sampling with a special section on moisture
* A technical summary of all key coking coal characteristics in Appendix 2

* Coking coal, iron ore and the steel industry

* Cement and petcoke markets

* Global gas markets and the shale gas revolution in the US

* Nuclear energy and the history of the oil market

* Renewable energy and the German "Energiewende"

* Power plant technology and CO2 sequestration and processing

* The role of CO2 and why man-made CO2 does not cause global warming

Apart from giving an in-depth overview of the global coal business, in this book the author argues that coal is far from "dead." Some of my key messages are contrary to popular beliefs:
The importance of coal will further increase in absolute and likely even in relative terms for decades to come.


Man-made CO2 has no effect on global temperatures and combustion of fossil fuels does not influence the weather.


We cannot stop the advance of coal, we can only make this process as environmentally sustainable as humanly possible.


Therefore, mankind needs to embrace coal as the "bridge" from the Oil Age to the Solar Age (through the "New Energy Revolution"). (4) Industrialized nations have to invest in coal and in all means to more efficiently burn coal in order to truly help the global environment and reduce global dust, SOX, and NOX emissions.