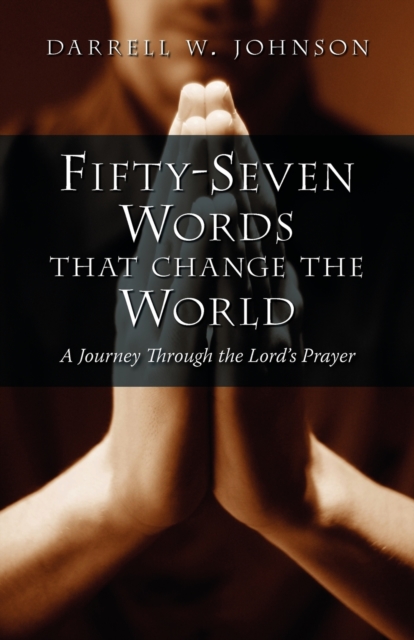 Fifty-Seven Words That Change the World
Disponibilitate:
LIVRARE IN 3-5 SAPTAMANI
(produsul este livrat din

Marea Britanie

)
Okian.ro este o LIBRARIE online de carte in limba engleza.
CITESTE MAI MULT
Detalii
Descriere RO
Nowhere is Jesus' brilliance more manifest than in the prayer he taught his disciples to pray, the prayer that has come to be known as the "Lord's Prayer." A mere fifty-seven words in the original Greek, the Lord's Prayer gathers up all of life and brings it before God. In eight stirring meditations, Darrell Johnson shows how the Lord's Prayer sums up the essence of Christian faith and, when prayed in faith, draws us into draws us into the Triune God's work of transforming the world. Darrell W. Johnson is Associate Professor of Pastoral Theology at Regent College in Vancouver, British Columbia, Canada. A popular conference and retreat speaker, he has also served as the preaching pastor for a number of congregations in North America and the Philippines and Adjunct Professor of Preaching for the Doctor of Ministry program at Fuller Theological Seminary in Pasadena, California. His other books include Experiencing the Trinity and Discipleship on the Edge: An Expository Journey through the Book of Revelation.