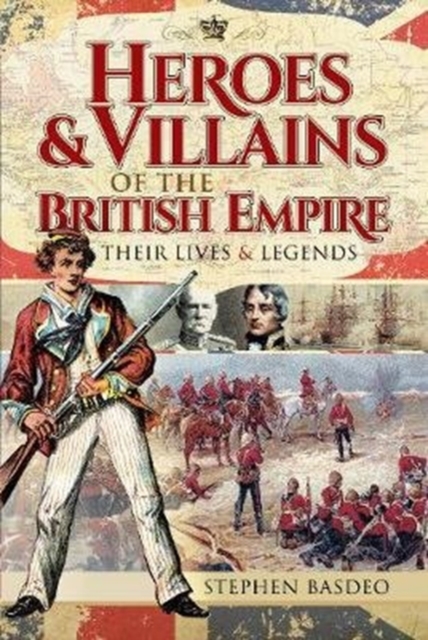 Heroes and Villains of the British Empire
Disponibilitate:
LIVRARE IN 3-5 SAPTAMANI
(produsul este livrat din

Marea Britanie

)
Okian.ro este o LIBRARIE online de carte in limba engleza.
CITESTE MAI MULT
Detalii
Descriere RO
From the sixteenth until the twentieth century, British power and influence gradually expanded to cover one quarter of the world's surface. The common saying was that "the sun never sets on the British Empire". What began as a largely entrepreneurial enterprise in the early modern period, with privately run joint stock trading companies such as the East India Company driving British commercial expansion, by the nineteenth century had become, especially after 1857, a state-run endeavor, supported by a powerful military and navy. By the Victorian era, Britannia really did rule the waves.

Heroes of the British Empire is the story of how British Empire builders such as Robert Clive, General Gordon, and Lord Roberts of Kandahar were represented and idealized in popular culture. The men who built the empire were often portrayed as possessing certain unique abilities which enabled them to serve their country in often inhospitable territories, and spread what imperial ideologues saw as the benefits of the British Empire to supposedly uncivilized peoples in far flung corners of the world. These qualities and abilities were athleticism, a sense of fair play, devotion to God, and a fervent sense of duty and loyalty to the nation and the empire. Through the example of these heroes, people in Britain, and children in particular, were encouraged to sign up and serve the empire or, in the words of Henry Newbolt, "Play up! Play up! And Play the Game!"

Yet this was not the whole story: while some writers were paid up imperial propagandists, other writers in England detested the very idea of the British Empire. And in the twentieth century, those who were once considered as heroic military men were condemned as racist rulers and exploitative empire builders.