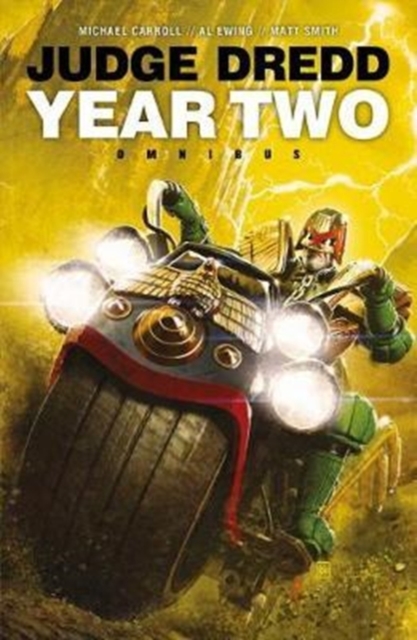 Judge Dredd Year Two
Disponibilitate:
LIVRARE IN 3-5 SAPTAMANI
(produsul este livrat din

Marea Britanie

)
Okian.ro este o LIBRARIE online de carte in limba engleza.
CITESTE MAI MULT
Detalii
Descriere RO
The perfect series to read following the cult smash-hit movie Dredd, starring Karl Urban.

High-octane fiction origin of the iconic lawman, Judge Dredd

Detailing the second brutal year of Judge Dredd's beat as a full-eagle judge on the mean streets of Mega-City One.

Including stories written by 2000 AD editor Matt Smith, Judge Dredd comics writer Michael Carroll (Any Empire Falls) and best-selling Doctor Who writer Cavan Scott.

 

Mega-City One, 2081. Judge Joe Dredd's been on the beat for a year, and already seen one of the defining busts of his career, taking down his own clone-brother Rico. He's made tough choices, tackled committed perps, and seen the consequences of his choices come back to bite him. Rookie year's over.

But he's not done learning yet. Dredd's second year on the sked will see him back out in the Cursed Earth, where right and wrong are questions that go beyond the easy answers of the Law; he'll have his first brush with the still poorly-understood powers of a psi; and he'll take his first real beat down, leaving him bent and broken with only his badge and his conviction to protect him…

Including stories by Matt Smith, Michael Carroll and Cavan Scott, Judge Dredd: Year Two puts the city's greatest lawman to the test.