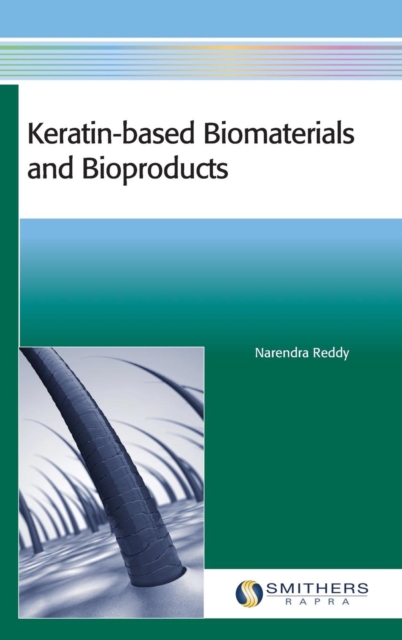 Keratin-Based Biomaterials and Bioproducts
Disponibilitate:
LIVRARE IN 3-5 SAPTAMANI
(produsul este livrat din

Marea Britanie

)
Okian.ro este o LIBRARIE online de carte in limba engleza.
CITESTE MAI MULT
Detalii
Descriere RO
Demand for products made from renewable, sustainable and eco-friendly raw materials is increasing, and will further increase substantially in the future. Awareness of the adverse impacts of synthetic products on the environment, increasingly stringent governmental regulations on the use and disposable of non-biodegradable products, and affordability of consumers are some of the drivers for 'bioproducts'. One of the most economical and practical approaches to develop bioproducts is to use abundant low-cost agricultural byproducts and coproducts. Residues left after harvesting food crops, byproducts generated during production of biofuels, and conversion of animals and plants into food are some of the readily available raw materials suitable for development of bioproducts.

Keratins are unique biopolymers that have distinct structure, properties and applications. Keratins are the major constituents in hairs, feathers, claws, hooves and other parts in humans and animals. Unlike many body parts, keratins are dispensable and are removed periodically. Examples include hairs and nails. Although keratins have unique functionality and structure, there are limited industrial uses of keratin. Keratin is being used commercially in cosmetics and some medicines. However, substantial amounts of keratinaceous materials are being disposed as waste in landfills.

This book presents the structure and properties of keratin and their possible applications. Information in this book will be useful to researchers in academia and industry working on bioproducts and also on tissue engineering and drug delivery. Brief information on the products developed has also been included. Researchers, students, agriculturists, and farmers will be able to understand the potential of developing various keratin-based bioproducts.