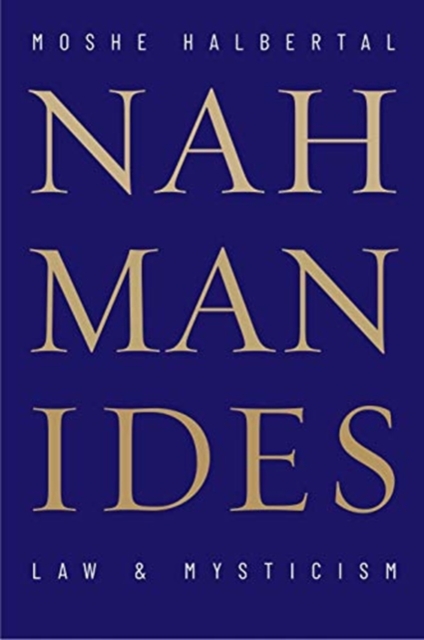 Nahmanides
Disponibilitate:
LIVRARE IN 3-5 SAPTAMANI
(produsul este livrat din

Marea Britanie

)
Okian.ro este o LIBRARIE online de carte in limba engleza.
CITESTE MAI MULT
Detalii
Descriere RO
A broad, systematic account of one of the most original and creative kabbalists, biblical interpreters, and Talmudic scholars the Jewish tradition has ever produced

​Rabbi Moses b. Nahman (1194–1270), known in English as Nahmanides, was the greatest Talmudic scholar of the thirteenth century and one of the deepest and most original biblical interpreters. Beyond his monumental scholastic achievements, Nahmanides was a distinguished kabbalist and mystic, and in his commentary on the Torah he dispensed esoteric kabbalistic teachings that he termed "By Way of Truth."
 
This broad, systematic account of Nahmanides's thought explores his conception of halakhah and his approach to the central concerns of medieval Jewish thought, including notions of God, history, revelation, and the reasons for the commandments. The relationship between Nahmanides's kabbalah and mysticism and the existential religious drive that nourishes them, as well as the legal and exoteric aspects of his thinking, are at the center of Moshe Halbertal's portrayal of Nahmanides as a complex and transformative thinker.