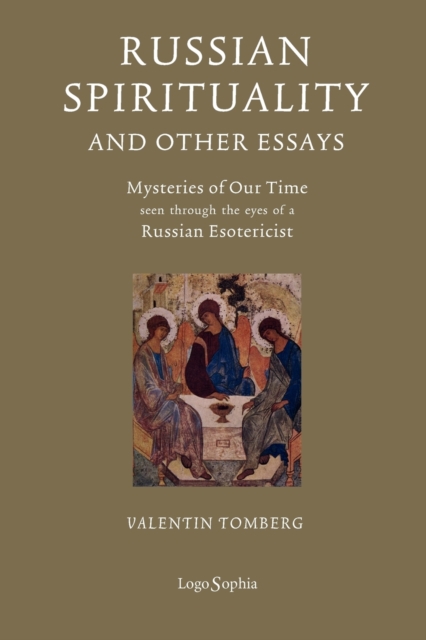 Russian Spirituality and Other Essays
Disponibilitate:
LIVRARE IN 3-5 SAPTAMANI
(produsul este livrat din

Marea Britanie

)
Okian.ro este o LIBRARIE online de carte in limba engleza.
CITESTE MAI MULT
Detalii
Descriere RO
These wisdom-filled articles are gems offered us by the Russian esotericist Valentin Tomberg (1900-1973). Written in the 1930s, at the time he was also writing important studies on the Old Testament, New Testament, and the Apocalypse, these early articles presage Tomberg's later, more mature works on Christian Hermeticism. This was the 'anthroposophical' phase of his life, which ended during World War II, when he followed Christ's call to join the Catholic Church in order to bring the Christian esotericism of the Church of John into the exoteric Church of Peter - a step that truly represented a sacrifice on the part of this remarkable man. For in following this call of Christ to the Catholic Church, Tomberg took the step of leaving his karmic community-that of the anthroposophical movement founded by Rudolf Steiner (1861-1925). This step was a fulfillment of the words of Christ, of the Risen One, to Peter concerning John: 'If it is my will that he should wait until I come again, what is that to thee?' (John 21:22). These words relate to the task of the Church of John to 'wait'-that is, to cultivate the esoteric teachings 'behind the scenes'-until the onset of Christ's Second Coming, which began during the 1930s, when they could begin to emerge by bringing the esoteric teachings into the Church. For students of Christian Hermeticism, these early articles by the founder of this new spiritual stream reveal in particular something of the esoteric teachings underlying the author's Russian spirituality. The penetrating insights they offer are seeds that subsequently blossomed in his later works. As well as being of interest to students of Christian Hermeticism, these essays are relevant to anyone interested in Russian spirituality and, moreover, to everyone interested in esoteric perspectives concerning the present situation of humanity. The author of this work was a spiritually enlightened teacher whose care and concern extended beyond the plight of the Russian people under Soviet communism to include the challenges facing every human being in our time. Understood as a manual for enlightenment, to be worked with meditatively over and over again, this work is one of the great treasures of humanity's spiritual literature-a priceless jewel for every spiritual seeker in our time.