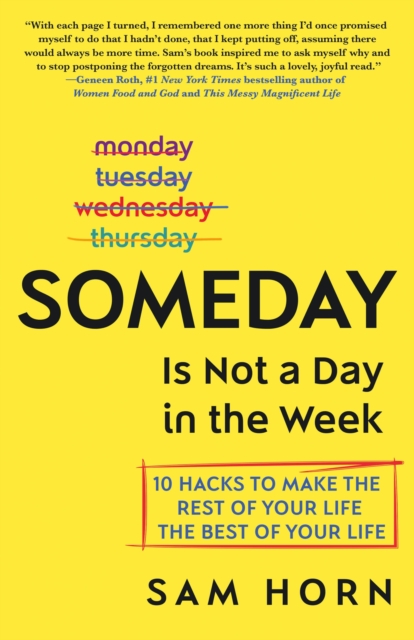 SOMEDAY IS NOT A DAY IN THE WEEK
Disponibilitate: LIVRARE IN 3-5 SAPTAMANI (produsul este livrat din Marea Britanie)
Okian.ro este o LIBRARIE online de carte in limba engleza.
CITESTE MAI MULT
Detalii
Descriere RO
Aceasta este o carte in limba engleza. Descrierea cartii (tradusa din engleza cu Google Translate) este in limba romana din motive legale.
"M-a inspirat sa ma intreb de ce si sa nu mai aman visurile uitate". - Geneen Roth, autorul bestsellerului New York Times # 1 la Women Food and God si This Messy Magnificent Life Plin de informatii si sfaturi inspirationale, lifehacks si exemple din lumea reala, Someday is Not a Day in the Week este ghidul motivational al CEO-ului Sam Horn pentru a ajuta cititorii sa obtina ceea ce isi doresc in viata astazi, mai degraba decat "intr-o zi." Sunteti: - Lucrati, lucrati, lucrati? - Ocupat avand grija de toata lumea, in afara de dvs.? ce te face fericit candva cand ai mai mult timp, bani sau libertate? Ce se intampla daca nu se intampla niciodata?