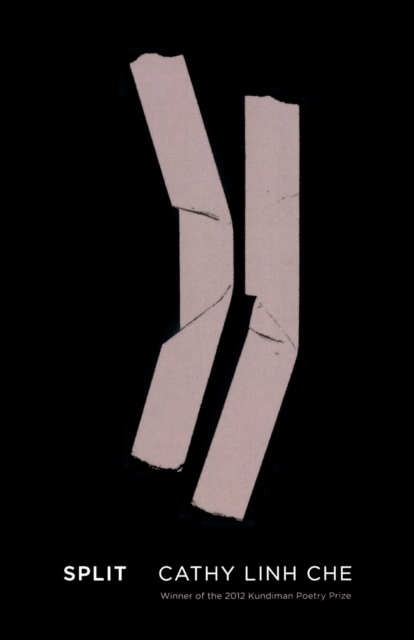 SPLIT
Disponibilitate:
LIVRARE IN 3-5 SAPTAMANI
(produsul este livrat din

Marea Britanie

)
Okian.ro este o LIBRARIE online de carte in limba engleza.
CITESTE MAI MULT
Detalii
Descriere RO
"To be a daughter, a survivor, and a poet are all aligned in the need "to rewrite everything," a need that [Cathy Linh Che] navigates with brutality and tenderness, devastation and irrepressible endurance." —Publishers Weekly

"Split crosses borders, exposing truths and dreams, violations of body and mind, aligning them until the deep push-pull of silence and song become a bridge. And here we cross over into a landscape where beauty interrogates, and we encounter a voice that refuses to let us off the hook."—Yusef Komunyakaa

In this stunning debut, we follow one woman's profoundly personal account of sexual violence against the backdrop of cultural conflict deftly illustrated through her parents' experiences of the Vietnam War, immigration, and its aftermath. By looking closely at landscape and psyche, Split explores what happens when deep trauma occurs and seeks to understand what it means to finally become whole.

From "The German word for dream is traume.":

When my mother whispered,
Has anyone touched you there?
I had to pick.

Alan, I said.

I was seven.
The training wheels
were coming off.

Between the couch
and wall, the ceiling was white
with popcorn bits. The boys stood

and watched. I lay there,
my eyes open like a doll's.
Someone said, Let me try.

He rode on top
then abruptly stopped.
The boys laughed,

and then, they stood me up.

Cathy Linh Che is a Vietnamese American poet from Los Angeles, CA. She has received awards from The Asian American Literary Review, The Center for Book Arts, The Fine Arts Work Center at Provincetown, Hedgebrook, Kundiman, The Lower Manhattan Cultural Council's Workspace Residency, and Poets & Writers. She is a founding editor of Paperbag.