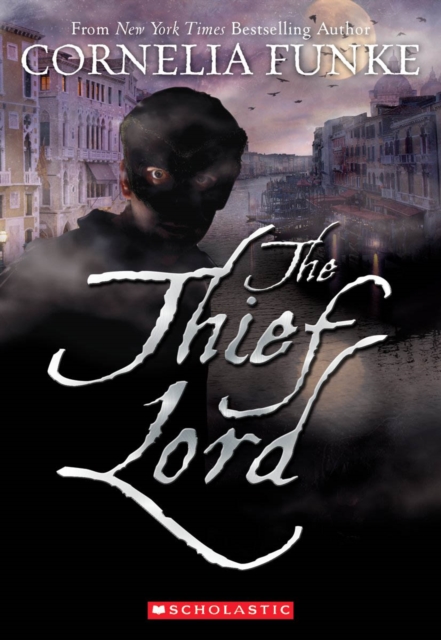 Thief Lord
Disponibilitate:
LIVRARE IN 3-5 SAPTAMANI
(produsul este livrat din

Marea Britanie

)
Okian.ro este o LIBRARIE online de carte in limba engleza.
CITESTE MAI MULT
Detalii
Descriere RO
Two orphaned brothers, Prosper and Bo, have run away to Venice, where crumbling canals and misty alleyways shelter a secret community of street urchins. Leader of this motley crew of lost children is a clever, charming boy with a dark history of his own: He calls himself the Thief Lord.
Propser and Bo relish their new "family" and life of petty crime. But their cruel aunt and a bumbling detective are on their trail. And posing an even greater threat to the boys' freedom is something from a forgotten past: a beautiful magical treasure with the power to spin time itself.
THE THIEF LORD was the first of internationally acclaimed author CORNELIA FUNKE's novels to be translated from her native German into English, and was awarded the prestigious Batchelder award when it was originally published in hardcover in 2003.
New York Times Bestseller and Notable Book
USA Today Bestseller
Winner of the 2003 Mildred L. Batchelder Award for Outstanding Translated Book
Book Sense Book of the Year Award
School Library Journal Best Book of the Year
Child Magazine Best Book of the Year
ALA Notable Children's Book
NCTE Notable Children's Book in the Language Art
"A radiant novel...Today's young readers will probably love this book as they love the Harry Potter series, for its zany plot and well-defined characters. Splendid."--The New York Times Book Review
"An exquisitely told tale of adventure and intrigue...displays the kind of zest that makes you inhale a book in as few sittings as possible."--USA Today
"A darn good yarn--the charming tale of a band of urchin-thieves, a magical carousel, and two orphaned brothers."--Newsweek
"Funke's deft exploration of a timeless theme--the longing of kids to grow up and of grown-ups to relive their youth--should engage both yound and old."--People
* "Funke delineates her characters...with masterful subtlety, as well as sometimes-puckish humor. It's a compelling tale, rich in in