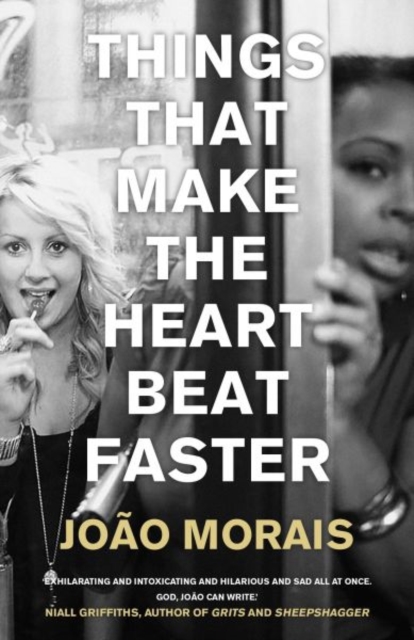 Things That Make the Heart Beat Faster
Disponibilitate:
LIVRARE IN 3-5 SAPTAMANI
(produsul este livrat din

Marea Britanie

)
Okian.ro este o LIBRARIE online de carte in limba engleza.
CITESTE MAI MULT
Detalii
Descriere RO
*There's something in us all that makes us wanna get smashed. It's always been there in everyone. Back in the day, people used to shant beer instead of water. Their smokes were ten times stronger, so you would get a headrush just from looking at a pipe. You would smash as much opium as you could to cure everything from a cough to a hangover to a sawn-off leg. And fuck the afternoon pick-me-up cuppa when you could have a mug of brandy and a half teaspoon cocaine instead.*

João Morais's contemporary debut collection of stories beats paths through a capital city from street food markets and art galleries to the park and the pub. From illegal raves to prison visits, Morais turns his unflinching beam on the quickened pulse of urban living: spiffs, fights, and hearts spark as relationships and power struggles are tested. Often comic, sometimes tragic, these stories detail the moments in their characters' lives when everything changes and their hearts beat faster.