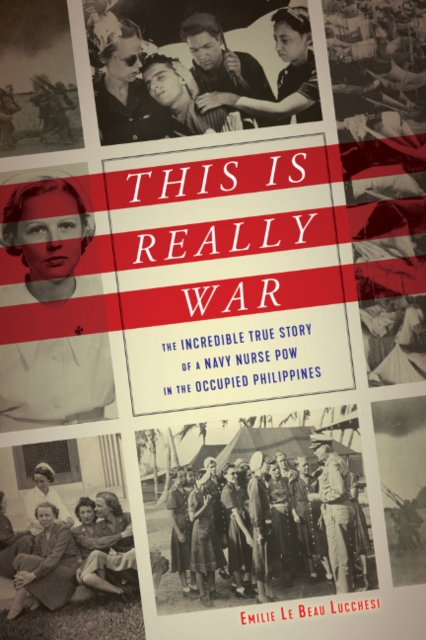 This Is Really War
Disponibilitate:
LIVRARE IN 3-5 SAPTAMANI
(produsul este livrat din

Marea Britanie

)
Okian.ro este o LIBRARIE online de carte in limba engleza.
CITESTE MAI MULT
Detalii
Descriere RO
In January 1940, navy nurse Dorothy Still eagerly anticipated her new assignment at a military hospital in the Philippines. Her first year abroad was an adventure. She dated sailors and attended dances. But as 1941 progressed, signs of imminent war grew more urgent. Military wives and children were shipped home to the States, and the sailors increased their daily drills. Days after Pearl Harbor was attacked, the Japanese military assaulted the Philippines.
When Manila fell to Japan in early January 1942, Dorothy was held captive in a hospital and then transferred to a civilian prison camp.  Under the direction of Chief Nurse Laura Cobb, Dorothy and ten other navy nurses maintained rank and reported each day to a makeshift hospital. Cramped conditions, disease, and poor nutrition meant the navy nurses and their army counterparts were overwhelmed caring for the camp.
In May 1943, a civilian physician asked Cobb if the navy nurses would consider transferring to a new prison camp in the countryside. The twelve nurses feared the unknown, but they could not deny they were needed. On the morning of their departure, inmates used the public address system to play the navy fight song, "Anchors Aweigh." The nurses were overwhelmed by the response. They had indeed been the anchors of the camp, who kept ill inmates form drifting.
In the new prison camp, the "twelve anchors" turned a stripped infirmary into a functioning hospital. Despite their own ailments, they provided nonstop care for starving, diseased, and abused inmates. Over the years, their friendships deepened, and several of the women, including Dorothy, even found love.
This Is Really War is an inspiring story about a young nurse who fought for life during a dark time.