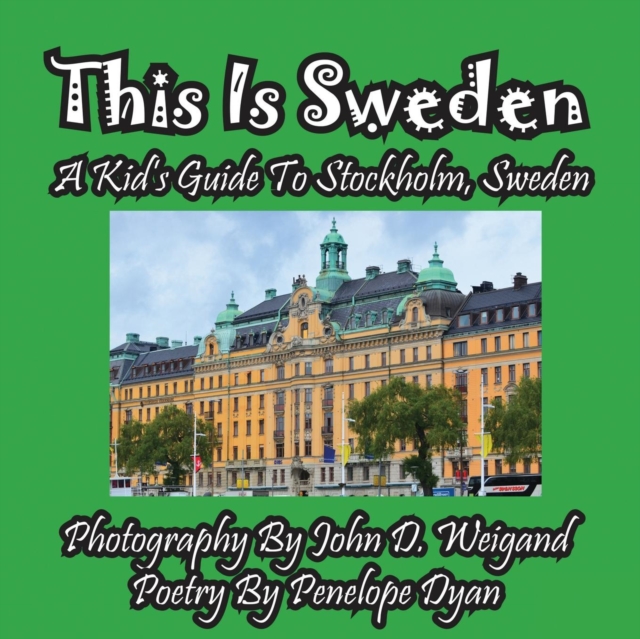 This Is Sweden---A Kid's Guide To Stockholm, Swedem
Disponibilitate:
LIVRARE IN 3-5 SAPTAMANI
(produsul este livrat din

Marea Britanie

)
Okian.ro este o LIBRARIE online de carte in limba engleza.
CITESTE MAI MULT
Detalii
Descriere RO
The city of Stockholm is over 700 years old and it spreads across 14 islands, facing out to the Baltic Sea. You can get to just about all of Stockholm's sites on foot, as did our photographer and author; and this is a great way to see Stockholm! You can also take a boat trip that will give you a different facet of Scandinavia's largest and probably most beautiful city. Stockholm is a great family place to visit with loads of things to see, and lots of fun stuff for kids to do! Take an imaginary journey through the pages of this book and make it your own by adding pictures, postcards, tickets and notes to this book as you go along on your visit with award winning author, attorney and former teacher, Penelope Dyan and our photographer, John D. Weigand. To travel is to create a memory and a dream all of your very own. Take the time to savor and enjoy the feel and warmth of this beautiful city. There is also a video on YouTube that goes along with this book to add to the learning experience of this large print picture book with an early reader learning vocabulary. "This book is a picture book for young children and it helps to teach reading skills and other learning concepts. Foe example: one of the pages teaches near and far, large and small. The point of these books is to shout out what is coming next. Facts are in the introduction. Parents should use this book as a tool to interact with the child and explore a new place. Each book in this series is different. Each shows different photographs, each book teaches learning concepts, and they are not all the same." Penelope Dyan.