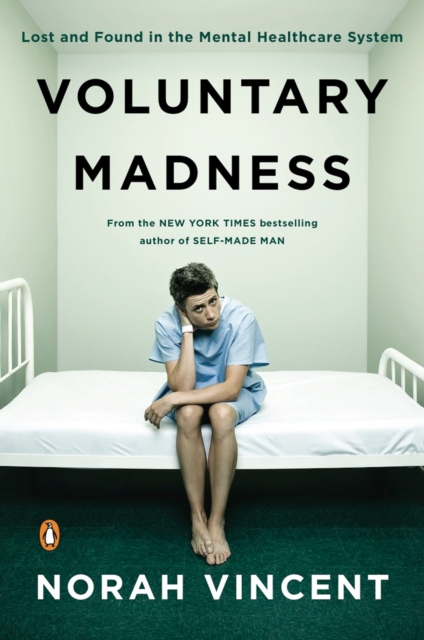 Voluntary Madness
Disponibilitate:
LIVRARE IN 3-5 SAPTAMANI
(produsul este livrat din

Marea Britanie

)
Okian.ro este o LIBRARIE online de carte in limba engleza.
CITESTE MAI MULT
Detalii
Descriere RO
From the author of The New York Times bestseller Self- Made Man, a captivating expose of depression and mental illness in America

Revelatory, deeply personal, and utterly relevant, Voluntary Madness is a controversial work that unveils the state of mental healthcare in the United States from the inside out. At the conclusion of her celebrated first book--Self-Made Man, in which she soent eighteen months disguised as a man-Norah Vincent found herself emotionally drained and severely depressed.

Determined but uncertain about maintaining her own equilibrium, she boldly committed herself to three different facilities-a big-city hospital, a private clinic in the Midwest, and finally an upscale retreat in the South. Voluntary Madness is the chronicle of Vincent's journey through the world of the mentally ill as she struggles to find her own health and happiness.