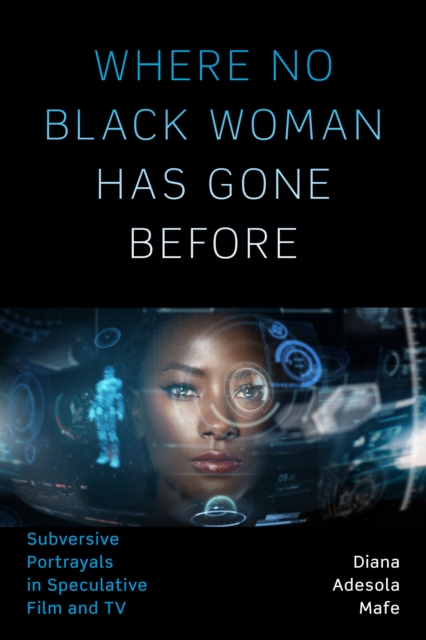 Where No Black Woman Has Gone Before
Disponibilitate:
LIVRARE IN 3-5 SAPTAMANI
(produsul este livrat din

Marea Britanie

)
Okian.ro este o LIBRARIE online de carte in limba engleza.
CITESTE MAI MULT
Detalii
Descriere RO
When Lieutenant Uhura took her place on the bridge of the Starship Enterprise on Star Trek, the actress Nichelle Nichols went where no African American woman had ever gone before. Yet several decades passed before many other black women began playing significant roles in speculative (i.e., science fiction, fantasy, and horror) film and television--a troubling omission, given that these genres offer significant opportunities for reinventing social constructs such as race, gender, and class. Challenging cinema's history of stereotyping or erasing black women on-screen, Where No Black Woman Has Gone Before showcases twenty-first-century examples that portray them as central figures of action and agency.

Writing for fans as well as scholars, Diana Adesola Mafe looks at representations of black womanhood and girlhood in American and British speculative film and television, including 28 Days Later, AVP: Alien vs. Predator, Children of Men, Beasts of the Southern Wild, Firefly, and Doctor Who: Series 3. Each of these has a subversive black female character in its main cast, and Mafe draws on critical race, postcolonial, and gender theories to explore each film and show, placing the black female characters at the center of the analysis and demonstrating their agency. The first full study of black female characters in speculative film and television, Where No Black Woman Has Gone Before shows why heroines such as Lex in AVP and Zoe in Firefly are inspiring a generation of fans, just as Uhura did.