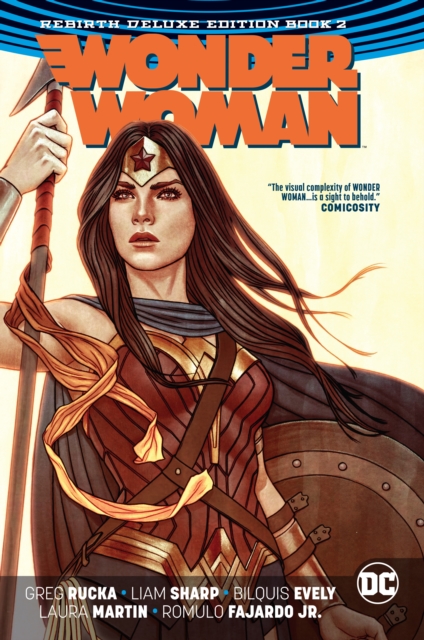 Wonder Woman
Disponibilitate:
LIVRARE IN 3-5 SAPTAMANI
(produsul este livrat din

Marea Britanie

)
Okian.ro este o LIBRARIE online de carte in limba engleza.
CITESTE MAI MULT
Detalii
Descriere RO
The second two paperback volumes of New York Times best-selling author Greg Rucka's return to WONDER WOMAN as a part of DC Universe Rebirth are collected here in hardcover for the first time ever!

They say the truth will set you free. That's what Princess Diana--the hero known to the world as Wonder Woman--believed. But she discovered a far darker truth, learning that her entire life and history had been transformed...and it has driven her to madness. Even as her life unravels, sinister forces threaten all she holds dear. No matter how great the trauma, she must continue to fight against the evil and lies that have destroyed her life.

With the help of her closest allies--and her greatest enemy, the Cheetah--Diana will put the pieces of her broken mind back together and do battle against her fearsome new foes. Will she defy the will of the gods, save her Amazon sisters and solve the mystery of her own existence once and for all? Or is the cost of the truth too steep for even Wonder Woman to bear?

Collects issues #15-25 and stories from WONDER WOMAN ANNUAL #1 and DC HOLIDAY SPECIAL 2017.