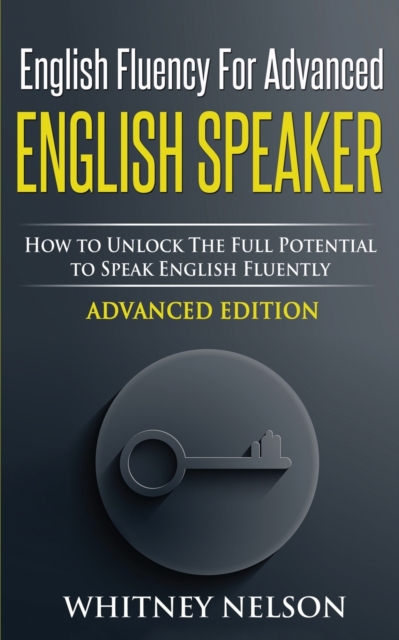 English Fluency For Advanced English Speaker
Disponibilitate:
LIVRARE IN 3-5 SAPTAMANI
(produsul este livrat din

Marea Britanie

)
Okian.ro este o LIBRARIE online de carte in limba engleza.
CITESTE MAI MULT
Detalii
Descriere RO
The Secret to Speak Fluent English This book is especially written for advanced students of the English language who wishes to improve his/her English fluency to the next level, but seems to have hit a plateau. Regardless of what actions are taken, progression is slow or limited. Here is a checklist to see if this guide is for you. You Are an Advanced English Speaker If.. You can understand 70% of an English speaking movie. You can answer simple questions in a conversation, but you have a hard time elaborate your points when trying to explain in more details. You can have a short conversation, but you stutter sometimes when you speak. You can write better than you speak. You stutter when you try to speak fast. You can speak quite well, but you have a strong accent. If one of those sounds familiar to you, perhaps you have found the right book. This book is essential for you to break through and not only improving your spoken skills, but developing them so well that you can speak like a native English speaker. Armed with the proven tips, tricks and techniques in this book, you'll discover that you'll be soaring to an entirely new and exciting level of learning within days. On top of that, these guidelines can be used nearly effortlessly. Proven Technique That Works You'll discover what "shadowing" is and how it can painlessly take you to a supreme status in your studies. You'll also learn about a related method of learning to pronounce English fearlessly. It's called the "scriptorium method." Once you try it you'll realize why so many people praise its effectiveness. English is not an easy language to learn. But if you are using proper methods to learn and speak, you'll find that your next level of learning is just a click away. Learn and adopt these techniques, tips, and many more secrets revealed in this book, and your English fluency will be in a whole different level in 60 days ! Remember: Practice doesn't make perfect. Perfect practice makes perfect. Download Now and Start Speaking Fluent English!